Privacy Policy
The Rules may be modified and at Satbet's sole discretion for legislative, regulatory, or other purposes. All users must be made aware of any Terms of Agreement modifications by Satbet. Your profile will be suspended if you choose not to accept the revised terms and conditions, and you will need to get in touch with customer help to sort things out.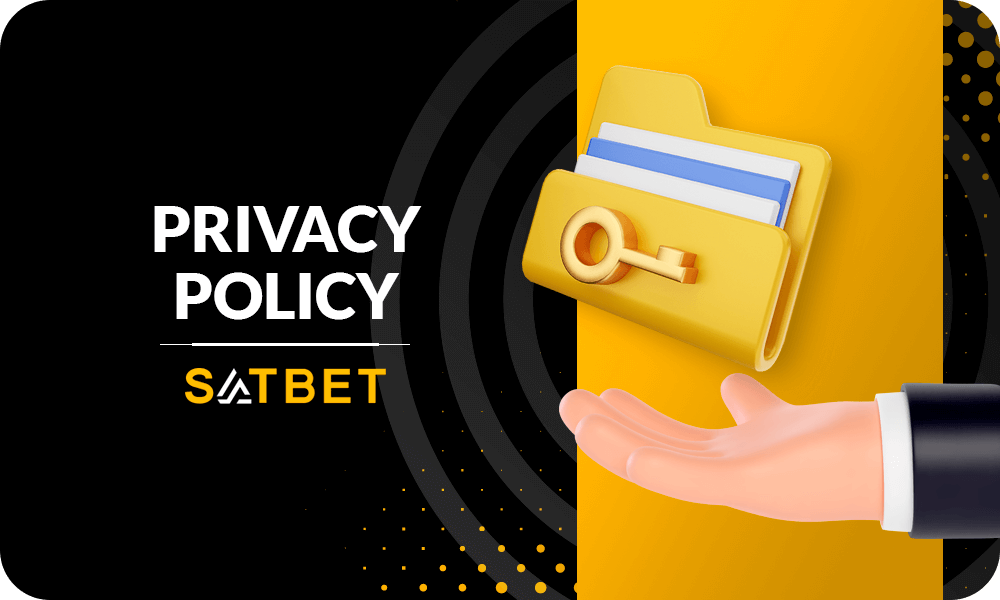 Creating a SatBet Profile
Username, email, birth date, postal address, and contact details are among the registration page's mandatory fields that must be filled out. Any attempt you make to register a second Satbet account using material that differs from the details on the first account is prohibited. You are accountable for making sure you only have one open account if you have a Satbet account and can't remember, or if you are currently self-excluded.
How to Deactivate a Profile
Sending an email to customer support with the subject line "close my account" will get one of the staff members to respond to you as soon as possible if you want to close your Satbet profile for any purpose.
Unacceptable Jurisdictions
Curacao, United States of America, and Israel.
Betting Prerequisites
When it comes to online betting and gambling, it is essential to understand the various terms and conditions associated with the website. One such condition that players need to be aware of is the wagering requirement. SATBET, a popular online betting platform, has its own set of terms and conditions that players need to follow:
The bonus wagering requirements will apply before you can make any payouts if you are eligible for a Bonus (such as a sign-up incentive or deposit reward).
Only bets or wagers placed with actual cash will count toward the wagering requirement. Playing any game for enjoyment's sake will not help.
Free Spins And Bonuses
In the world of online betting, free spins and bonuses are a common way for betting web portals to attract new gamblers and retain existing ones. SatBet, a leading online betting website, is no exception. However, like any other betting site, SatBet has its own set of terms and conditions that govern the use of free spins and bonuses:
You might at any moment be granted a bonus or free spins as part of a promotional offer from Satbet for a particular game.
All bonuses must be 40x wagered.
Unless otherwise specified, the Satbet deposit bonus is only redeemable once per account, household, or IP address.
Complete Agreement
The terms and conditions outlined by Satbet on this page represent the complete agreement between you and Satbet concerning the websites. With the exception of fraud, all previous or present electronic, oral, or written communications and proposals between you and Satbet regarding the websites are replaced by these terms and conditions.
Responsibility
As a player on SatBet, you have certain responsibilities to ensure your safety and protect your confidential material. At the same time, SatBet also has a responsibility to its users to provide a safe and secure environment. Here we will explore SatBet's privacy policy with a specific focus on responsibility:  
You access the Satbet webpage at your own risk and take part in any games and betting incentives.
The products, gambling promos, and webpages supplied by Satbet are all provided without any kind of warranty.
As a consequence, Satbet will never be held responsible for any kind of loss, expense, cost, or harm.
Security And Confidentiality Rule
By signing up for a profile on the Satbet webpage, you hereby acknowledge and consent to the confidentiality requirements as well as the fact that Satbet must acquire and use your material in other ways in order to grant you access to and use of the Websites and to enable you to take part in Games or Bets. Satbet hereby acknowledges that the Data Protection Act of Maltese legislation governs the acquisition of your material.
Abandoned Accounts
Your account will be deemed inactive after six months if you don't log in or out of it, and you hereby permit us to deduct a monthly administrative charge every 30 days. Your account will be terminated and any remaining funds forfeited if there haven't been any transactions on it for a full year (regardless of whether you've logged in or not).
Up until five minutes before the commencement of the event, Satbet retains the authority to cancel any wager placed on a game or in a betting campaign without giving an explanation. Additionally, we are entitled to declare any wager or bet void if we (in our sole discretion) believe it is necessary to do so to ensure compliance with any law or regulation that applies to betting or gambling, or in the event that we have reason to suspect that a sports betting or gambling-related fraud has occurred.