Satbet Registration
Satbet registration is a mandatory requirement for users of our betting website who are going to make wagers and gamble here. This easy procedure will take a couple of minutes. And a full package of diverse sports events, casino games, and options for a betting exchange will be available without restrictions. Also, registered users will enjoy a welcome bonus equal to 100% of their first deposit.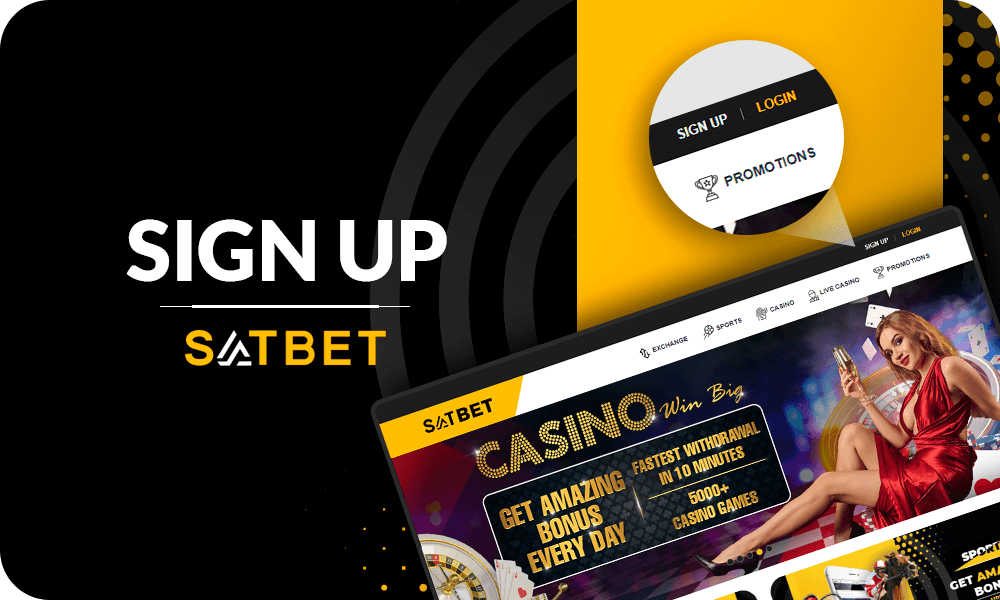 How to register at Satbet – instruction
To have a good time with sports betting and casino games, you can use our official site, mobile app, or mobile version.
The Satbet registration procedure is completed only once. Take just several steps:
Go to our website.
Find the "Sign Up" button located just in the top right corner.
Click this button to get a registration form displayed.
Fill it out with your username, email, unique password, and other details requested, and choose the currency that you'll use for payments.
Accept the terms and conditions.
Click the "Register" button to complete the process.
It's important to know that the same user or someone affiliated with him who is acting on his behalf can't make more than one account. If such a violation of our rules is tracked down, all these accounts will be banned.
Your personal data should be accurate and real for safety reasons. Our security team will verify them to prove their validity. Please be ready for our direct address to you with the request for copies of your identification papers.
We want to let you know that sometimes, to make sure you are who you say you are, information about you from a third party may be needed.
Please be aware that the user cannot modify the currency they selected when registering. Our participation will be necessary. Think twice about which option is best for you.
Now, you are a registered user. From that moment on, you get access to the newly created account from any device and can enjoy numerous features of our legal bookie.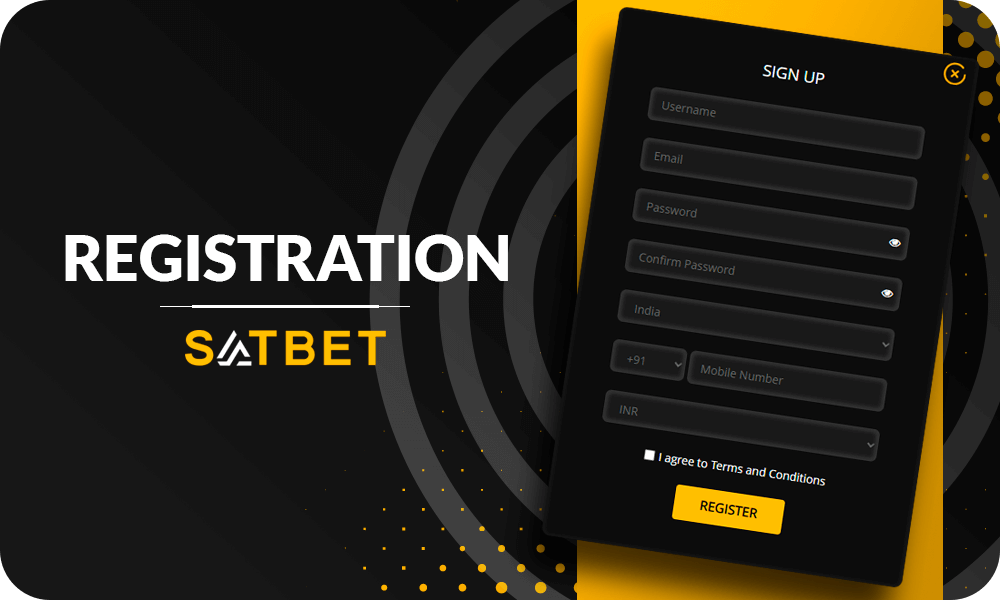 Registration requirements
Almost any person can enjoy Satbet; sign up is free and easy. There are only several conditions. A user must:
be aged 18 and over;
use the website from a country where online betting is allowed;
register only one account.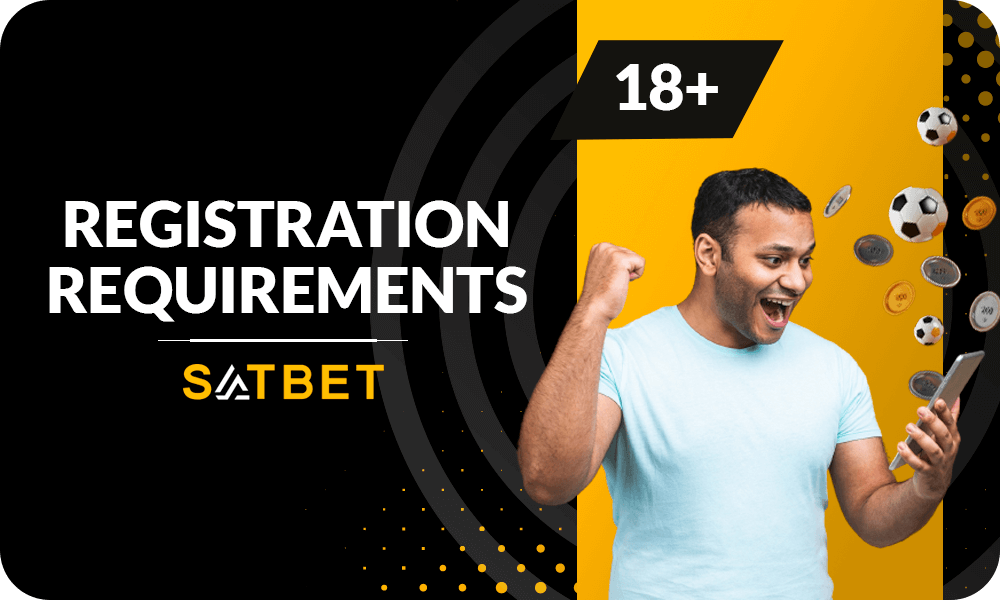 Registration Bonus
The Satbet sign up delivers a range of benefits. You can place bets or play casino games with real money and withdraw your winnings. Also, you'll get a welcome bonus:
casino welcome bonus that equals 50% of your deposit (limited to ₹10,000);
sports welcome bonus that equals 100% of your deposit (limited to ₹10,000).
In order to benefit from this additional money, you should start betting or playing casino games within 10 days from when you deposited, in accordance with the specified wagering requirements. It will help you place a larger bet and boost your bankroll in the event of a lucky outcome.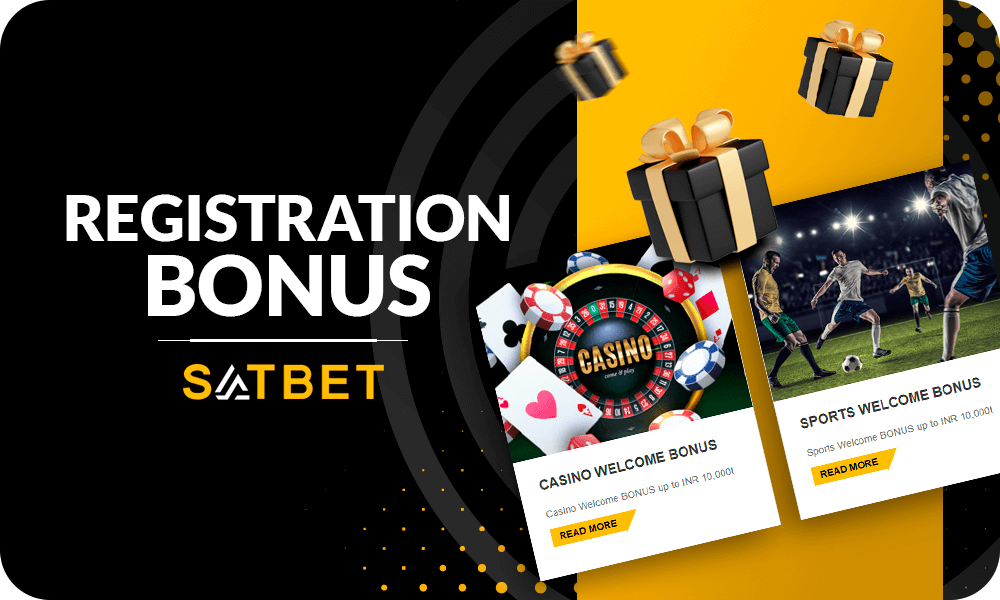 Here are the brief instructions on how to get the welcome bonus accrued:
Visit our official website.
Go to your registered account.
If you are not signed in, you should do it.
Load the funds into the account.
Get the bonus accrued.
Start betting or gambling in accordance with the above terms.
If you place bets on sports, you are allowed to use the above welcome bonus under the condition that the wagering requirement is 5X. If you gamble, it can be used only under the condition that the wagering requirement is 10X.
Promo Code
To get a bonus from our bookie, you can take advantage of the secret promo code. You can do it when you deposit your account. Just find the field "Bonus Code" and enter the symbols.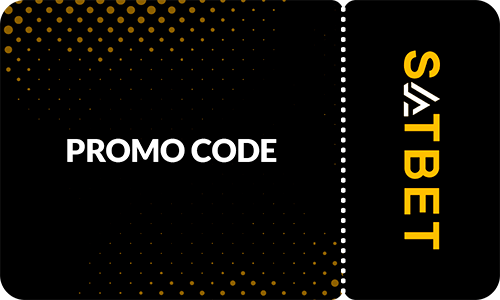 Verification
Commonly the verification procedure does not take a lot of time. It involves a deep examination of personal data provided by a user within Satbet registration for reasons of security control and enforcement.
Our security team requests copies of ID papers like a passport or driver's license. Also, they can contact a user in person and request further information if there are any questions. We may turn to third parties and ask for information about our customer if there is a need for additional proof of his identity.
Make sure the contact information you give is correct and free of mistakes to avoid a long investigation.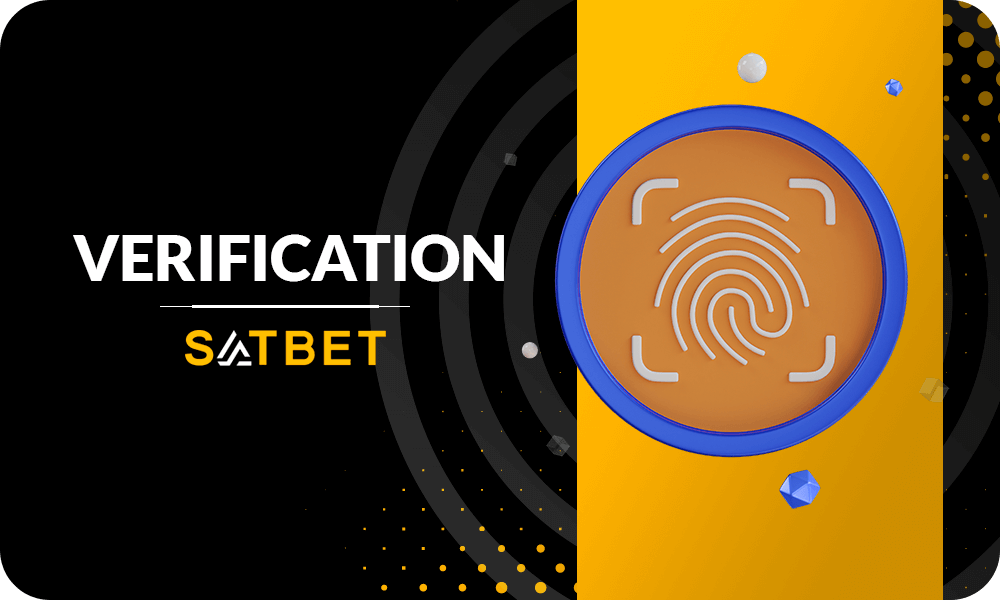 In order to pass the verification quickly, follow the instructions:
Go to our website and log in.
Go to your profile and find the verification settings.
Scan the ID documents demanded.
Send scans to our customer support team via email.
Wait for the response, which may take from a couple of hours to a couple of days.
Start betting or gambling.
Account Features
Satbet sign up provides access to an account packed with helpful features and options. You will appreciate its easy administration, including:
monitoring of your balance;
loading a transaction history to view all the funds you have deposited and withdrawn;
access to different ways to pay, like credit cards, bank transfers, Paytm, PhonePe, Google Pay, UPI, Jet, and cryptocurrencies;
a live chat to get a consultation from our friendly and dedicated team.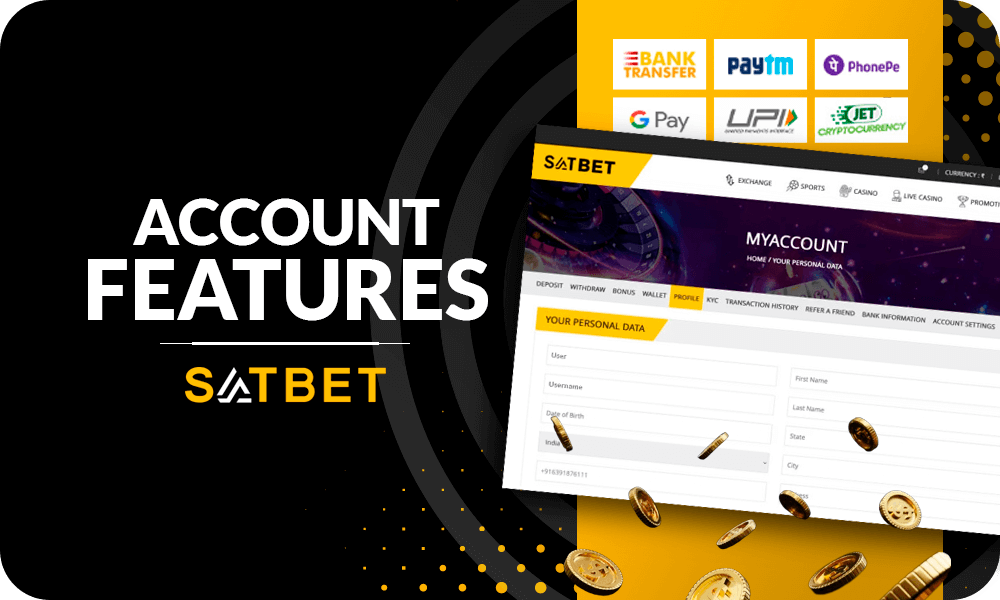 FAQ
Is the Satbet platform safe and legal?
Yes, our bookie is legal because we are registered in Curaçao and act under the license, allowing online betting and gambling within the local law.
Do you offer Google Pay as a payment option?
There are various payment options available, including Google Pay.
What copies of documents must be sent for verification?
We usually ask for copies of your passport or ID card. Also, other documents can be required. We'll tell you about them in detail if it needs more.
Will I pay any charges when I deposit or withdraw after registering on Satbet?
No, we do not charge for any transactions. But your bank can charge fees.